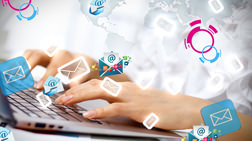 Email marketing is a very powerful marketing tool. Email marketing can be used and is valued by users for timely, rich and enticing information and advertisements. We use dedicated IP address send bulk emails. Mobile marketing via SMS has expanded rapidly to reach the consumer. We have a wide range of mobile number database from GCC to send bulk SMS. We have SMS gateway for all GSM networks. We can connect to protocols.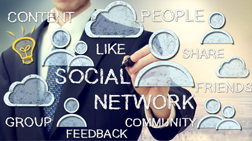 Social media marketing refers to the process of gaining website traffic or attention through social media websites. Social media marketing attracts attention and encourages readers to share it with their social networks.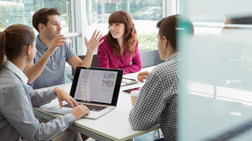 Our aim is to constantly deliver best performance by using new technologies. We are updated with high quality research by Tehcybers tech geeks. We have team of professionals to deliver you the stunning websites.
Create stunning website today. We are experts!
We are experts in web technologies, We create professional websites
Testimonials
Mr.Neil Nitin http://cirocaffe.ae

Professional website developers. Great designing skills. They made my website editable with mobile and iPad responsive look which I really required as I need to take order online. All the best Techcybers

Rating:

Mr.Mohammed Aabed http://www.almadubai.com

Techcybers did a great job for us. We were looking for good company that can make us a fully customisable real estate website with integration to PropSpace listings. They did it perfectly.

Rating:

Mr.Hashim http://www.parallelrack.com

Techcybers upgraded our website design to a very professional with completely editing features to our website. I really appreciate you guys. As I can update my website by ourself it's very useful for us to upload our new projects to the website. Thanks for your work.

Rating:

Sachiko Saito http://eneos.ae

Techcybers redesigned our website to a very professional new look and user friendly website with fully editable features. We were looking for product display website with separate specification for each products. Techcybers did this job perfectly. Thanks.

Rating:

Mr.belkacem Achbar http://mucog.com

We totally found 10 web design companies. But we choose Techcybers for our new website design work. They know how to make a website for oil and gas industry. They did a good job for us. Hope to work with you again. Thank you.

Rating:

Mr.Shihab Rahman http://spiritevents.qa

Very impressed with the professional and quick service. Our website looks very nice now with our branding colour. We asked Techcyers to make a website our branding colour they did it more that what we were expecting. I really like your work.

Rating:

Mr.Fasih ul Haque http://www.novustradingfzc.com

I must say that I did not expect a really good looking website like. I showed them a website I like and they made 10 times better than the website I referred them. I must agree Techcybers are experts. Thanks for your work.

Rating:

Mr.Ziwar Mohammed http://gvb.ae

Since beginning we were expecting a professional website from Techcybers and they really did it. We were asking for a clean and professional looking website. They delivered what we were looking for. Wish you all the best Techcybers

Rating:

Mr.Raafi http://cozypools.net

We are very pleased with Techcybers web design service. They delivered what there were offering in the beginning. These guys are good in web design industry. They are dedicated and i must say they have very good and deep knowledge in website making field.

Rating:

Mr.Rafeek http://siyanatours.com

We really appreciation your professionalism, dedication and in-depth knowledge in web design field. We are very happy to have website fast loading and working perfectly in mobile and iPads. You delivered what you agreed. Thank you guys.

Rating:

Mark Wehbeh http://spacetune.com

We really appreciate Techcybers work. We asked them for a fullscreen loading website and they did exactly what we need. The website we can update from our side is very useful for us now as we are doing many project from our side and we can upload it to the website without any help of any designers. It's easy to use

Rating:

Dareen Bathich http://ingeniaevents.com

Truly appreciate your website design work. You did a very nice design for us. Even with a good patience you worked for all our comments and updates. We are happy with your support. All the best Techcybers.

Rating:
Why Choose Us
Why companies choose us
Your company website will be noticed only when you have unique design and a professional website. Being different from others always makes you stand out. But if you are not standing out in the right way and you are in the path that is commonly follows by all.
We provide best web hosting in dubai, Our hosting servers are more reliable and fastest hosting with latest hosting technologies. If you are looking for best web hosting in dubai then you are at the right place. We provide web hosting to the entire world.
Passionate Designers and Experienced Developers.
Dynamic Websites
Editable websites that you can update yourself.
Responsive Design
We create fully responsive website designs.
New Techlogies
Deep research to make your website stand out.
SEO Friendly
We are experts in SEO. We know google algorithm.

Web Design

Web Hosting

Google SEO

Email Marketing

Social Media Marketing